Auctions for WooCommerce from version 2.0 supports Elementor. Prerequisites are Elementor and Elementor PRO or PRO Elements (PRO Elements is Free WordPress plugin that enables PRO features in the Elementor page builder).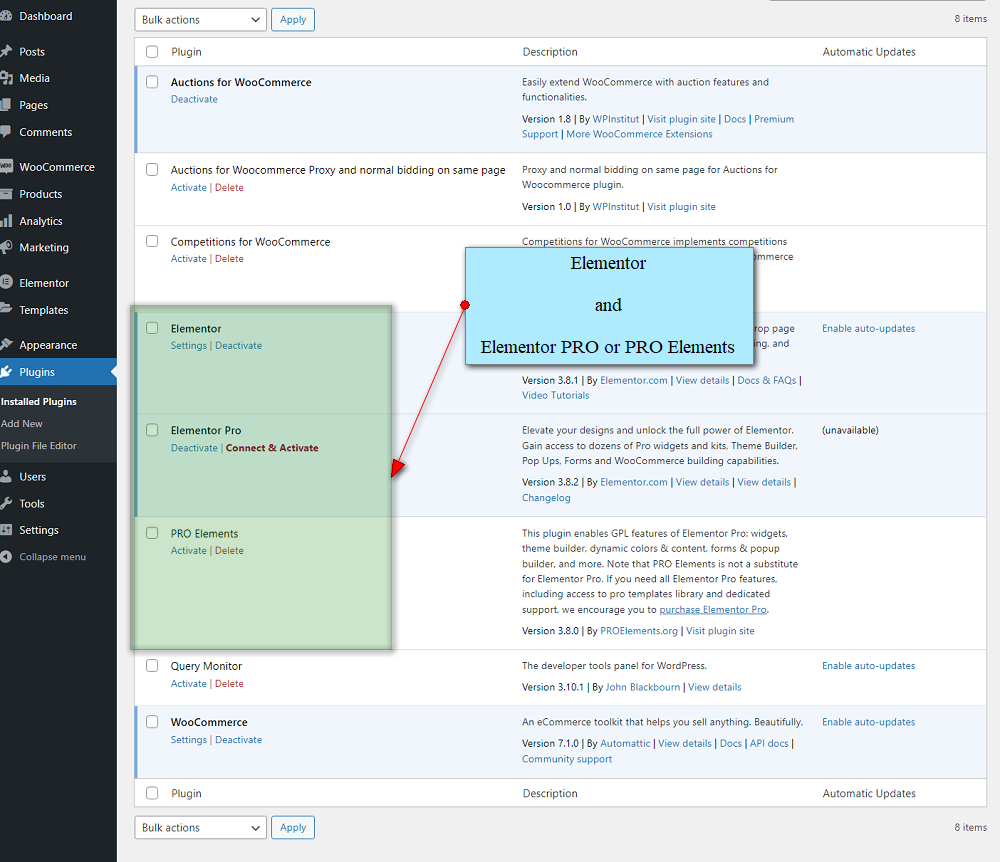 What exactly means that Auctions for WooCommerce have Elementor support? It means that now you have auction related widgets in Elementor widget list which can be used to easily rearrange and design single auction page.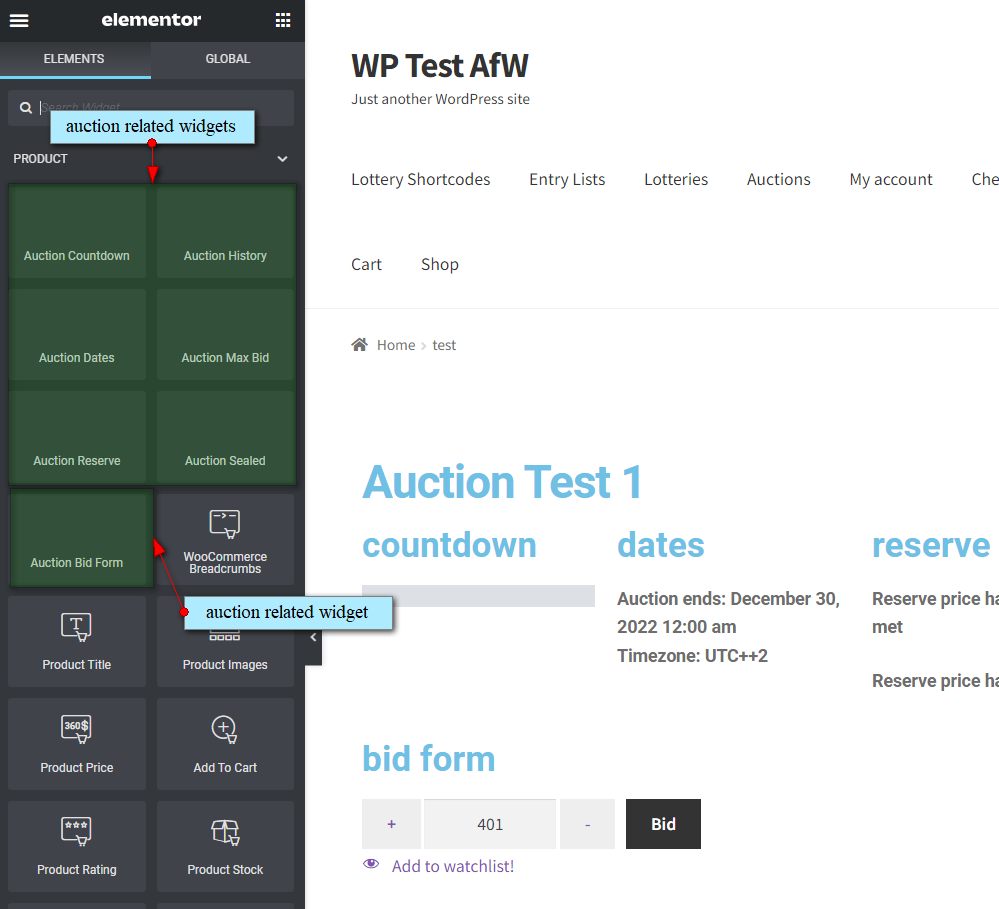 How To Create Auction Page Template?
in wp-admin Products > Categories, then Add New Category > Auctions
in wp-admin Products set couple of auctions to be in Auctions product category
in wp-admin click on Templates > Add New
choose template type > Single Product and enter name for the template
design and style page by dragging widgets from the left toolbar to the page as you would do for any other page
after you have finished click Publish
in publish settings click Add Condition, select In Category, select Auctions category (you need to create Auctions product category priror that)
click Save & Close
In order to load and display newly created Elementor template we will define condition where we will load template for all products categorized as Auctions product category. Make sure you have some auctions in Auctions product category.
For end – one recommendation. Click Elementor > Settings then go to Experiments tab. Scroll down to Landing Pages and set it to "Inactive". In case you have some questions feel free to open support ticket.
That's all!